UCaaS
UCaaS stands for Unified Communications as a Service. It combines internet-based telephone and messaging services into a full-feature communications platform. One of the main functions of UCaaS is that it provides employees with collaboration tools that enable staff to work from anywhere.
Some of the main features of UCaaS include:
Telephony | Voice | Chat | Video Conferencing
UCaaS services allow users to answer and make phone calls, send and respond to text messages, as well as make and receive video calls from the convenience of a phone, tablet, or computer. Essentially, all business communications are multi-modal and managed through an internet protocol (IP).
This service allows employees to maintain the momentum of their work performance due to the effortless communications channels available to them. Each type of communication channel holds its own benefits, but it is time-consuming to move from one channel to another to meet the demands of a specific task. UCaaS provides an integrated communications model that allows employees to seamlessly move between communication channels without disrupting workflow, all from the convenience of a phone, tablet, or computer.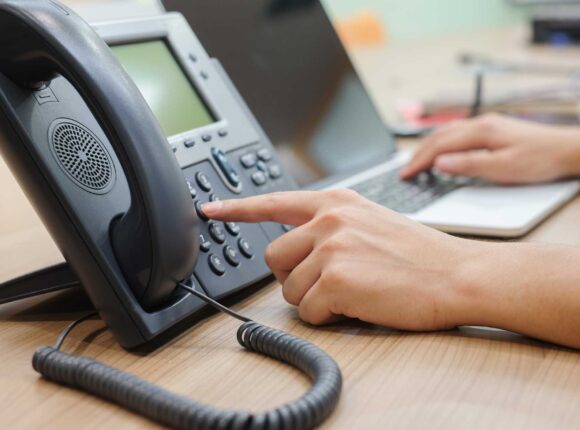 In recent years, the importance of providing communication tools that allow employees to work from any location has been amplified. It's clear that there is a shift in how business is conducted and that work is no longer exclusively done at the work desk. Employees need communication tools that support their movement and make it easy to reach customers, suppliers, and work colleagues, wherever they may be. This means that all communication channels must be available on a single device, whether that be a phone, tablet, or computer.
With the introduction of globalization, businesses' geographic locations are distributed across continents. This makes seamless communication between branches crucial in the day-to-day management of business affairs. This also means that communication tools may be more difficult to manage, as each geographic area may require its own set of communication tools. With UCaaS, all communication can be managed from a single location, irrespective of where the various branches are located.
Another great benefit of UCaaS services is the scalability of the service. It can grow with your business or scale down when you feel the need to scale down your business. Furthermore, if your company employs remote or hybrid workers, you can greatly benefit from the consolidated service.