Welcome to eTelCom
We make communication possible on a global scale!
eTelCom is a telecommunications company specializing in the transmission of data in words, video, voice, or audio, across the globe. We are a professional business telecommunication solutions and equipment provider situated in San Jose, California. Established in 1997, eTelCom prides itself on offering clients exceptional service, superior products, and in-depth knowledge of the telecommunications industry.
eTelCom offers clients an extensive range of hardware and software solutions with a wide selection of well-known brands and lesser-known brands, all of exceptional quality and standards. Additionally, we strive to source and supply any product that may not be in our selection at very competitive pricing. Keep an eye on our website for special offers on your favorite items!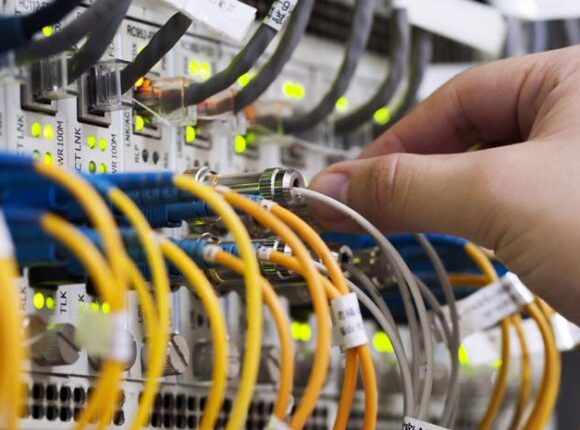 How Telecommunication Improves Customer Experience
If you own a business, you know the importance of driving customers to your business and maintaining their loyalty. Customers are no longer loyal to brands or products but instead base their loyalty on their experience when dealing with a company. In addition, business owners know the importance of being accessible to their customer base and understanding the needs of their clientele.
It's no secret that telecommunication technology is the driving force behind transformation in the digital industry.
Due to globalization and technological advancement, customers are constantly seeking anywhere and anytime access to businesses to find quick solutions.
Customers will look for different methods of communication with your business, whether it be voice support, text chats, SMS, etc. Tech-savvy customers seek multiple routes to engage with service providers through the most suitable options available to them, including posting a tweet, live chats, engaging with customer service, email, etc.
Telecommunications allow businesses to engage with their customer base and employees to engage with each other seamlessly. Communication is instant, personalized, reliable, and fast.
When customers feel that they have instant access to a service provider through multiple channels of communication and that their service provider is able to address and resolve their concerns in a professional and timely manner, that customer will devote their loyalty to that particular business. Furthermore, cross-team collaboration can be greatly improved by introducing and using telecommunications while improving employee satisfaction and productivity.
Telecommunication solutions simply make sense in a digital world.
Service Areas: California, USA | Greater San Francisco Bay Area and the Greater Sacramento Area